Help with the £Pounds you need!
How much do you need?
£
For how long?
months
For how many months?
months
Representative 49.9% APR.
Representative example: Amount of credit: £750 for 12 months at £77.29 per month.
Total amount repayable is £927.48.
Interest charged is £177.48, interest rate 49.9% pa (variable).
Rates from 11.8% APR to 1575% APR – your Free, No obligation quote and APR will be based on your personal circumstances, and Finance is subject to availability and status. Authorised and regulated by the Financial Conduct Authority.
We are regulated and authorised credit broker and not a lender.
Free, No Obligation Quote
Quick Loans when you get stuck for cash
Wouldn't it be excellent if you could just obtain a quick payday loan when you are looking for quick loans?
Well, whilst there are no such things a free cash, there are ways of obtaining quick money that you require today into your checking account in a fast way. Quick loans may seem too great to be true, however they do exist.
With the raised need of loans direct lenders, companies and financial institutions have realised the requirement to make immediate loan decisions when it concerns their clients funds. As they claim, the early riser gets the worm, as well as in the open market of quick loans and Short term loans offerings this phrase certainly rings true.
Always bear in mind that late payment can cause you lots of money troubles. For aid, most likely to
Money Helper
Fantastic service. The quick form and the waiting process took less then 60 seconds... I was approved and got the short term cash I needed. I recommend this service to all my friends who are in need of assistance....​....​
Good response! Quick and easy to fill application form, great service all the way. Received the loan I needed straight in to my bank account. y.
Very fast response after a straight forward form. Thank you Get Loan Now to delivering what you promised. I received the £500 within 1 hour.
How Cash Loans Online Work?
Simply complete out our secured user friendly online form. 
Our supper computer will process your application by searching and locating the right loan for you.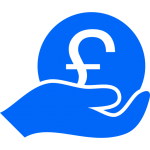 Once you are approved, you will be directed to your approved lender to finish the loan process.
Our mission
We aim is to help and protect all consumers when  in need of a Short Term Loan online in the UK.
We developed a solution to help you get a short term loan online, easily, securely, and Totally Free with no obligation and no commission.
Innovation
Our advanced algorithm helps to submit your application to all the lenders* in to our platform at once. Putting the customer in the front, so the top lenders compete to lend you the money you need.
Transparent service
Getloannow is a full transparent service to help you find you the best** responsible and trusted lender with the best interest rate (APR) possible as well as the terms according to your circumstances.
Availability
It doesn't matter if you have poor credit or bad credit, at GetLoanNow all credit  are considered on individual basis. Our High-Tech will help you find quickly the right solution with our 2min supper friendly application form.
GetLoanNow is registered with the ICO and regulated by the UK .
* Carefully Selected Approved  panel of lenders. 
**According to the amount you want to borrow, and your ability to repay the loan among other factors. 
To be eligible to get a loan, you need to: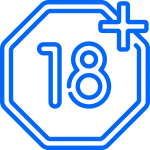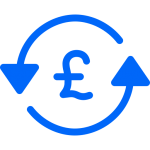 Have a regular source of income (min £800 per month)
I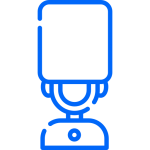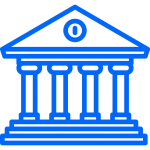 Have a valid UK bank account, working phone and email