Free* Online Quote, Simple, Quick and Secure !
How much do you need?
£
For how long?
months
For how many months?
months
Representative 49.9% APR.
Representative example: Amount of credit: £750 for 12 months at £77.29 per month.
Total amount repayable is £927.48.
Interest charged is £177.48, interest rate 49.9% pa (variable).
Rates from 11.8% APR and Maximum 1575% APR – your Free*, No obligation quote and APR will be based on your personal circumstances, and Finance is subject to availability and status. Authorised and regulated by the Financial Conduct Authority.
We are a credit broker and not a lender.
Free, No Obligation Quote
Please be aware! We are a Secured Service! We Never make unsolicited calls,

We Never ask for any kind of payments, and we will Never ask for your credit or debit card details.
How Cash Loans Online Work?
Simply complete our secured and user friendly online form. 
Our supper computer will process your application by searching and locating the right loan for you.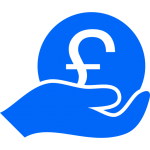 Once you are approved, you will be directed to your approved lender to finish the loan process.
Our mission
We aim is to help and protect all consumers when  in need of a Short Term Loan online in the UK.
We developed a solution to help you get a short term loan online, easily, securely, with no obligation.
Innovation
Our advanced algorithm helps to submit your application to our panel of specialist lenders at once. Putting the customer in the front, so the  lenders compete to lend you the fund you need.
Transparent service
Getloannow is broker and not a lender working with the panel of specialist lenders to help you find the short-term loan you need.
Availability
It doesn't matter if you have poor credit or bad credit, at GetLoanNow all credit  are considered on individual basis. Our High-Tech will help you find quickly the right solution with our 2min supper friendly application form.
To be eligible to get a loan, you need to: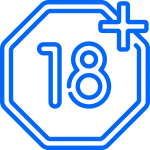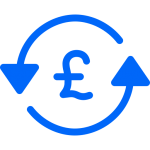 Have a regular source of income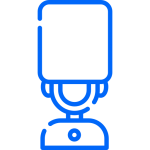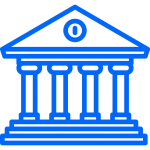 Have a valid UK bank account, working phone and email
I
A SHORT TERM LOAN OPTION
A short-term loan option is always a short-term solution. If you do not fully settle your loan as decided then your loan provider might include fees and charges to your loan as a result are going to make it more costly. You could be as well reported to the credit reference companies buy your loan provider, thus if you miss to fulfill your payments, your credit report rating may be negatively impacted.
IMPLICATIONS OF NON-PAYMENT
If you are not able to pay promptly, each lender has their very own plans with regards to fees as well as rate of interest, outstanding debts are collected. Some loan providers might seek legal methods in the event of repeated non-payment. The majority of are going to contact you via phone or letter in order to rearrange cost. A non-payment may lead to charges and/or increased rate of interest and also might impact your credit rating. Please review the fees section on the lenders site before finalising your loan.
COLLECTION PRACTICES
The majority of loan providers are going to contact with you by phone, letter and/or e-mail in order to rearrange fee. Non-payment may cause costs and/or increased rate of interest as well as might impact your credit score. Continued non-payment may cause your financial debt being passed to a debt collection agency, which would include further fees.
LATE PAYMENT
Should you feel that you will be incapable to make your agreed payment on the defined date it is essential that you call the loan provider in advance. The lender may provide to prolong or restore your funding, please beware that this are going to result in extra interest rate being charged. Lenders might issue a charge for late payments. The amount of the charge will differ by provider so please make sure that you check out the conditions prior to entering into any type of cash advance contract. Late repayments can as well have a negative impact on your credit score.
GetLoanNow is Not a lender or a loan provider – we are a fully authorised and licensed broker working with the leading UK's direct lenders to help you find a short-term loan.
GetLoanNow is a FREE* SERVICE!     We will NEVER ask you for any payments, We will Never ask your Credit or Debit Card details, and we will Never ask you to fill any direct debit forms etc.  WE are Free*, No Obligation Service to our customers.